AMM Process
AMM streamlines the administration of investing in term deposits and other investment products, saving you time and money. You can see all investments in one place and optimise returns on every rollover.
Read on for a closer look at how the AMM process works and how we automate the system for your benefit - enabling you to manage investments when it's convenient for you.
We will also tell you more about why you will need a Cash Management Account (CMA) and how we can create one for you if you don't have one already.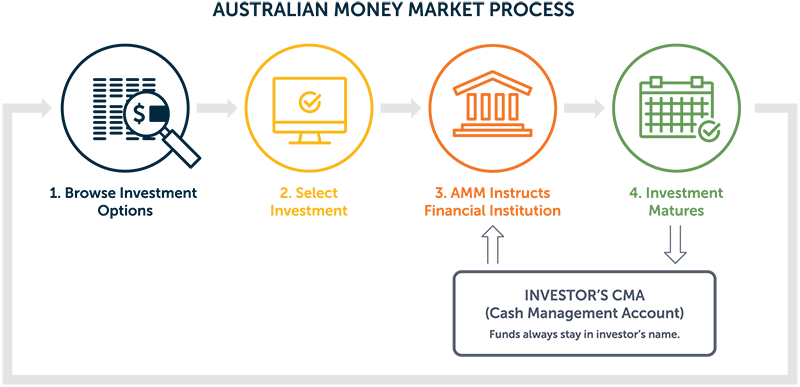 1

Browse Investment Options & Returns

View all the updated daily rates & investment options, 24/7.

2

Select Investment

Select the preferred investment option from the range of financial institutions.

3

AMM Instructs Financial Institution

AMM completes the paperwork & instructs the financial institution on your behalf, organising the secure transfer of funds.

4

Investment Matures

For term deposits, AMM will email you 7 days & 1 day prior to maturity, giving you time to review options for reinvestment or full or partial redemption.

If you don't provide any online instructions, your investment will automatically redeem and the funds will be transferred into your Cash Management Account (CMA).

Please note, if you choose to reinvest in the same or another financial institution, your instruction will be classified as 'pending' until the rate is confirmed on the actual investment date as rates can change.
Your Cash Management Account
In order for AMM to send funds to your chosen financial institution, they will need to be available in a Cash Management Account. Essentially the Cash Management Account (CMA) acts as a "hub account" and enables the easy flow of investment funds between financial institutions.
The Cash Management Account and investments are always in the investing entity's name and every stage of each transaction is transparent. You can view the balance of the CMA and the investment transactions on the AMM Client Dashboard when you log in.
Upon your instruction, we instruct the bank to move the funds out of the CMA and directly to the chosen financial institution for your selected investment – all in the investing entity's name.
Already have a CMA?
If you already have a CMA for your investing entity, we will require the details of this account and an authorization for AMM to debit it when you choose your investments through your AMM Account. The CMA will need to be held with one of our listed providers – to view our list, please click here.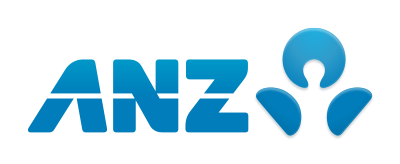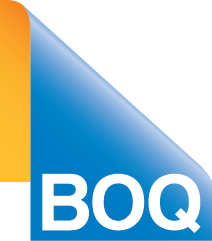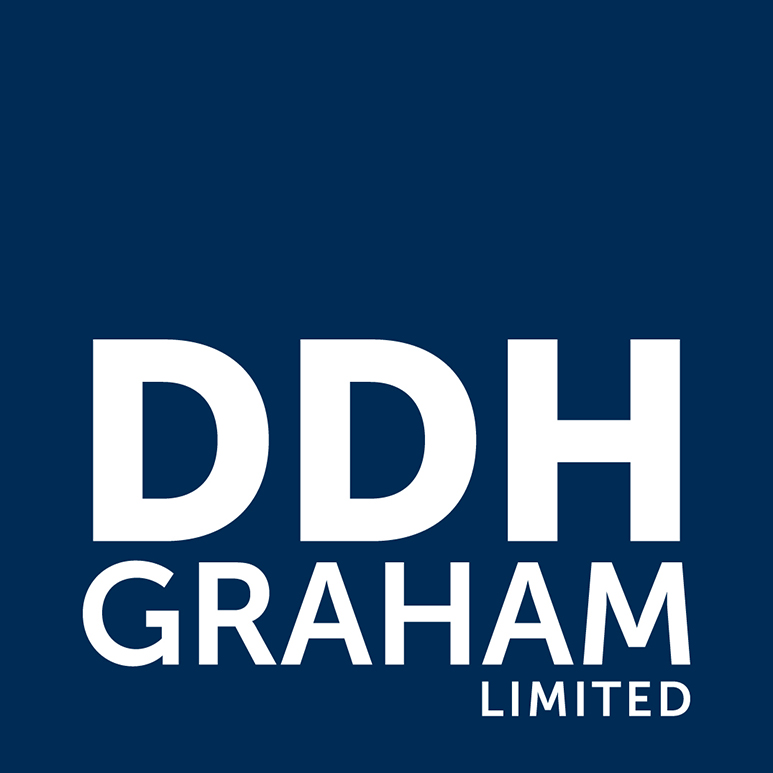 If the existing CMA Account is not with one of our listed providers, we will require a new CMA Account to be opened with a provider from our list which we can do on your behalf.
Don't have a CMA?
When you complete your online AMM Account Application form, you can simply instruct AMM to open a CMA which will be held in the investing entity's name.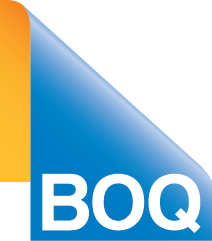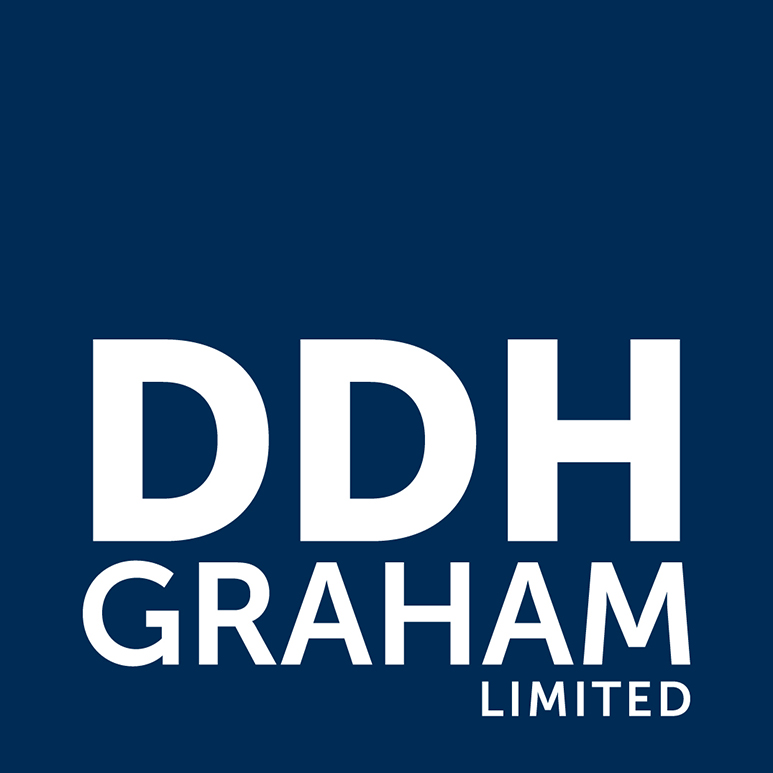 Before making your choice of CMA provider, please review the PDS and Terms & Conditions which are available within our support section when you login.
Cash Management Account (CMA) - Features
To compare CMA's, click to view the table below or open the PDF to save or print.
Cash Management Account (CMA) - Funds Transfer Options
When completing the online AMM Account Application, you will be able to choose your preferred method of transferring funds to the CMA. To compare the options that will enable your funds to move to and from your CMA, click to view the table below or open the PDF to save or print.
Manage investments - online, at any time
Get started, register below