AMM Company Information
More about DDH Graham Limited ('DDH')
Meet our Term Deposit and At Call Providers
Our Cash Management Account (CMA) Providers
We partner with the following Cash Management Account (CMA) providers to facilitate the settlement of investments. The CMA acts as a hub to the system and enables AMM to easily instruct funds to be moved between financial institutions.
Our Marketplace Partners
We partner with a range of platforms and self-managed super fund administrators where Australian Money Market becomes the investment hub. We can setup feeds and a white label version of our marketplace under a company's brand if required. Contact us to discuss.
Our Financial Planning Software Partners
We partner with financial planning software providers to further streamline the administration and setup of data feeds from AMM to financial planners, advisers and accountants.
Our Dealer Group and Financial Advisory Partners
We partner with a large number of Australian financial planner dealer groups and advisory firms whose clients are generally self-managed superannuation funds, individuals and other trusts. They see the benefits of our centralised marketplace offers - saving them time and money while at the same time maximising returns in managing their client's cash deposits. This is particularly the case for self-managed superannuation specialists and their clients.
AMM treat security very seriously
We have procedures and processes in place to make sure that the security of your funds are never compromised. That's our promise to you. The funds ALWAYS stay in the investor's name and move directly from bank to bank. Now that's reassuring.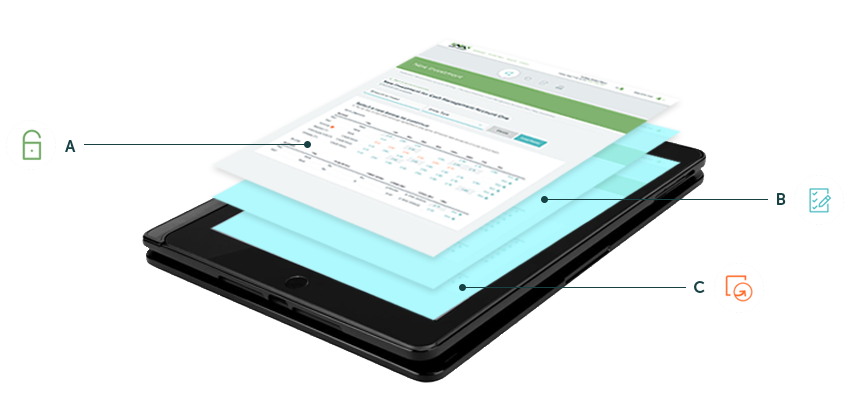 A. Bank-grade Encryption

Minimum 128-bit SSl encryption for the transmission of data so you can rest assured your information is secure.

B. Recovery & Security Audits

Constant audits as well as hourly offsite backups ensure that your transactions are never lost, even if disaster strikes.

C. Geotrust Security

Your personal information is safe and secure. We use GeoTrust for transactional security.
Personal Information Safe & Secure
It is important that you feel confident about the security of personal information. The information required to open an account is stored securely within our database. We do not use the details for any other purpose unless specifically instructed. We follow strict security procedures in both the storage and disclosure of personal information.
Investment always in Investing Entity's Name
The investment is always in the name of the investing entity. Funds are always contained in accounts held with financial institutions in the investing entity's name and can only be transferred into an account of the same name. Ownership of the funds cannot be transferred to anyone else. Australian Money Market does not hold any monies on trust for clients.
Transfer Funds Securely
When an investment option is selected, the Bank with whom the Cash Management Account is held is instructed to send the funds according to the Standard Settlement Instructions (SSIs) of the chosen institution. Stringent checking processes are in place to ensure funds can only be sent to the SSIs of each institution.
Covered by the Government Guarantee
All Deposit Taking institutions that we offer are covered by the Government Guarantee up to an investment amount of up to $250,000 per entity and institution.
Manage investments - online, at any time
Get started, register below